Trenton TN AC Installation | Trusted Cooling System Replacements
Our Work in Trenton -
2 Reviews
Reviews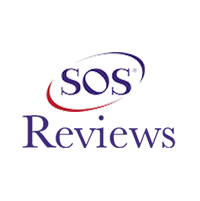 Marlene Wilson -
06/28/2020
Trenton
Sunday and I had been without air conditioning since the lightening strike on Saturday. Did not know about the company previously but needed help. T...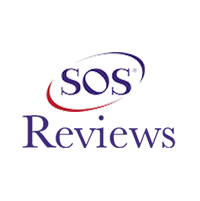 Tony Taylor -
07/01/2020
Trenton
Sales & Service provided by BCS was great. Recommends to anyone for their complete services.
Do you dread summer with its heat and humidity? Summertime can quickly become unbearable if you do not have a proper cooling system or AC unit in your home. If your AC unit is no longer cooling your home efficiently, it might be time to get a new one.
A problematic air conditioning unit can lead to many headaches and unhappiness but knowing when to give your old AC unit the boot and when to install a new one can be challenging. Let us help you know the signs to look for when it comes to replacing your AC unit at home or at the office.
Let us help
Here are the best ways to assess if you need a new AC unit in your home:
Your current air conditioner is more than 10 years old.
The repairs on your current unit are costing you a fortune.
Your energy bill is increasing.
There are uneven spots in your home.
Your current system is still using a refrigerant that is being phased out. This is an R22 refrigerant that is not used in new AC units.
Air Conditioner Installs and Replacements You Can Trust
If you have agreed with even two or three of the statements above, it is time to replace your dinosaur AV unit and replace it with a new one.
With our hard work and expertise, we can help you replace your current AC unit with as little fuss as possible. We are also able to offer regular maintenance and service offers to you to ensure that your new unit is kept in pristine condition and performing at its peak.
If this is not enough to convince you, the rewards and benefits that come with a new AC unit should be:
New AC units are designed to save energy, keep your energy bill down, and save you money.
The AC units of today are made to be as quiet as possible, giving you the cool without the noise.
Comfort is key with a new AC unit. With more efficient airflow, less noise, and just the right amount of cool air, you'll barely notice the unit is even on.

Speak to our team of experts as they advise you on the best AC unit for your home cooling needs. They will make suggestions based on the size of your home, which is often not considered by homeowners when selecting an AC unit. Trust the professionals for the best advice and expertise with your satisfaction being our highest priority.
Need Your Air Conditioning Installed or Replaced? Call Our Team!
If you have decided that it is time to switch over from an old, tired AC unit to a brand new one, call our team today. We are equipped to manage your AC unit installation and maintenance needs, as well as those middle-of-the-night emergencies that sometimes arise. Take back your comfort and let our team do the challenging work for you.