Humboldt TN AC Installation | Trusted Cooling System Replacements
Our Work in Humboldt -
1 Review
Reviews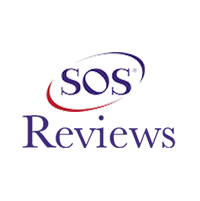 Jess Palmer -
05/15/2020
Humboldt
Professional installation, I could not have asked for a better installation of our air conditioners. Friendly expericed technicians.
Summer can be brutal with its elevated temperatures and sticky humidity. It has become almost impossible to get through the summer without a proper air conditioner in your home or workplace. For the best performance from your AC unit, keeping it maintained and in tip-top working order is essential.
An inefficient AC unit can cause much unhappiness, but so too can the thought of replacing your AC unit. As costs of HVAC units soar, you need to be absolutely sure that it is time to say goodbye to your current AC unit and make space for a brand new, more efficient AC unit.
Let us help
There are a few signs that you can look for when considering if it is time to replace your current cooling system.
Your current system is 10 years or older.
The constant repair costs are piling up.
There are hot or cold spots around the home or office and no even distribution of air.
Your energy bill is rising.
Your current AC system is still making use of R22 refrigerant, which is almost completely phased out.
Air Conditioner Installs and Replacements You Can Trust
If more than two of the above statements refer to your current AC unit, you might want to consider replacing it with a newer, more efficient unit.
Replacing your AC unit need not become a headache when you make use of our services. We install and maintain your new AC system to ensure that it stays in tip-top condition for many years to come. Our team is well-equipped to give you the best service at the most pocket-friendly prices.
If you are still not convinced that a new AC unit is necessary, the following benefits of a new unit might:
A new AC unit can help you save money on costly repairs, and significantly lower your energy bills using energy-saving capabilities.
If peace and quiet are important, a new AC unit guarantees to provide cool air with little to no noise.
Comfort is key, and you can expect total comfort from a new AC unit with even airflow, zero noise, and peace of mind knowing that you are saving money.

Choosing a unit that is too big or small can result in a loss of performance from the AC unit. Let our experts guide you in making the best decision possible for your home.
Need Your Air Conditioning Installed or Replaced? Call Our Team!
Ditch your old, tired AC unit and give our pros a call today to install a new, hassle-free AC unit for your home. Our team offers installation, maintenance, and ad-hoc services to keep your AC performing at its peak.