Furnace Repair Humboldt TN | Top Maintenance Experts
Our Work in Humboldt -
1 Review
Reviews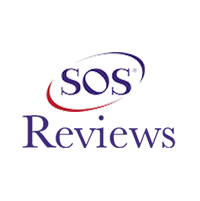 Jess Palmer -
05/15/2020
Humboldt
Professional installation, I could not have asked for a better installation of our air conditioners. Friendly expericed technicians.
Once summer ends and Winter is knocking on your door, it is time to turn to your trusty heating system to keep your family and home warm and comfortable as the temperatures outside plummet.
That's where we come in. Our team of maintenance and repair experts offers swift and reliable furnace repair services to help you keep your furnace and heating system in pristine condition all year round.
Heater Installation and Maintenance Services Near You
We are very reliant on our home heating systems to keep us warm and cozy as the Winter cold sets in. Keeping your heating system in the best possible condition is possible with our experts on your side.
Our aim is to restore your unit's operation, the comfort of your home and family, as well as your peace of mind in record time, and within your budget.
Need Your Furnace Installed or Fixed? Call Our Nearby Experts!
It is never wise to ignore any issues that you may be experiencing with your furnace. At the first sign of a problem, it is time to call in the experts to avoid a possible catastrophe.
Here are six things to look out for that could indicate a possible problem with your furnace or heating system:
Your home is not heated evenly, leaving you with hot and cold spots.
The preferred temperature is not being maintained and is either too hot or too cold.
Your heating system is giving off the chilly air.
The energy bill has skyrocketed in recent months.
There are noises coming from your furnace.
You have noticed an accumulation of dust or dry air in your home.

Our experienced technicians can get you back to your preferred comfort level in no time, leaving you with the peace of mind that your issue is addressed with professional services and without delay. You can count on us to get your furnace in tip-top working order.