Heat Pump Repair Humboldt TN | Trusted Replacements
Our Work in Humboldt -
1 Review
Reviews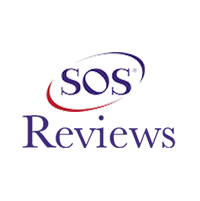 Jess Palmer -
05/15/2020
Humboldt
Professional installation, I could not have asked for a better installation of our air conditioners. Friendly expericed technicians.
Heat pumps are one of the most versatile pieces of equipment you could have in your home. Unfortunately, this can put a lot of strain on your heat pump, leading to breakdowns and costly repairs if something goes wrong. Thankfully, we are well trained to deal with these issues. We guarantee quick and reliable heat pump repair, maintenance, and inspection services to keep your home and family comfortable all year round.
Our team of specialists can help you with all your heat pump-related needs, from servicing a unit to choosing the best system to suit your household. Our years of experience in the industry guarantees that you get the best air and water source system services too.
Reliable Heat Pump Installation and Maintenance Near You
Waiting for the cold of winter or the heat of Summer to set in is possibly the best time to get your heat pump inspected or serviced to prevent an interruption of your heating or cooling needs when they are most necessary.

This is where we come in. We offer only the best tune-up and inspection services, sorting out your heat pump issues quickly and efficiently. We guarantee a quick turn-around on all repairs and can reliably get you back to your comfort level in no time.
Need Your Heat Pump Fixed or Installed? Call Our Nearby Experts!
Look no further than our team when it comes to professionals in the heat pump industry. Call us today and see why our service comes highly rated in online reviews. Customer satisfaction is our top priority, as we aim for those 5-star reviews when working on your heat pump.
With our tireless work ethic, we get the job done right the first time. No need for callbacks and follow-ups. For guaranteed top-class service, try us today.